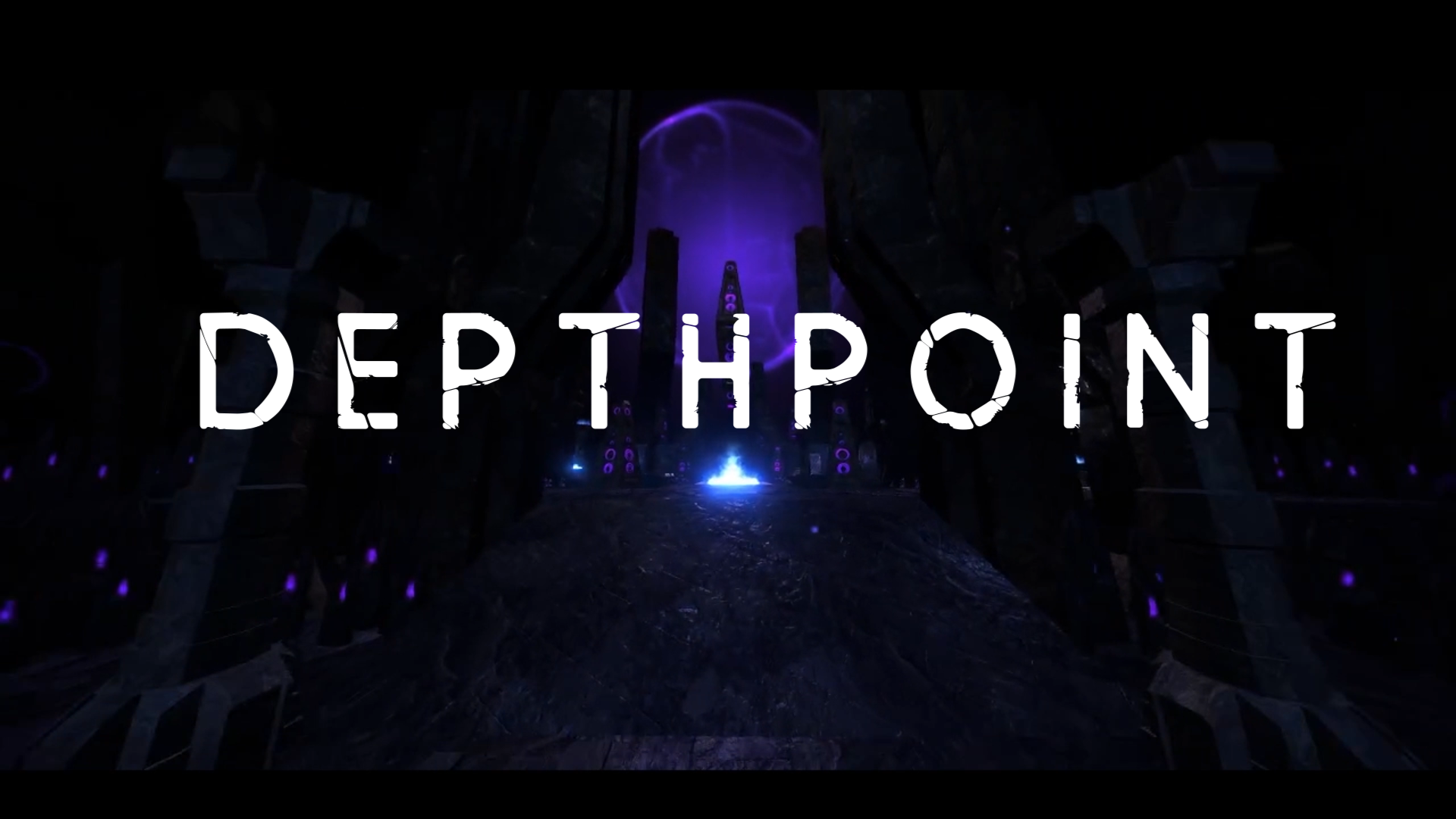 Depthpoint
The main objective of our game is to steal a weapon of great power, but this is not a stealth game… this is a robbery. This means we are designed an experience that promotes combat instead of avoiding it. We achieve this by constantly introducing new and exciting ways to shake up combat and keep players on their toes.
Movement is key, we provide players with fluid movement controls and a robust vaulting system to climb around combat spaces. We entice players to utilize this system with ammo and health drops that must be collected from fallen enemies and punish players who stand still through enemy attack patterns that pressure the players current position.

When you play our game, we want you to feel like you've been transported to a world that is both hostile and mysterious. The player and environment are linked in ways that are not immediately obvious.
Studio Contact Information
Lanthanum Studios : lanthanumstudios@gmail.com
Individual Contact Information
Combat Designer / Programmer : jordan.baltich@gmail.com (Jordan Baltich)
Technical Designer : qmoody.dev@outlook.com (Quinn Moody)
3D Character Artist : darrylfeniquito@gmail.com ( Darryl Feniquito)
Level Designer / Environment Artist / VFX artist : gabecabrita@gmail.com (Gabe Cabrita)
Sound Designer : thomascossucomposer@gmail.com (Thomas Cossu)
Music Composer : bassman4114@gmail.com or Knightwatersmusic.com (Josh Aguas)
Also can follow us on twitter to keep up to date here!
https://twitter.com/LanthanumStudio

| | |
| --- | --- |
| Status | In development |
| Authors | LanthanumStudios, JordanBaltich |
| Genre | Shooter, Action, Platformer |
| Tags | 3D, Atmospheric, Dark, Fantasy, Fast-Paced, First-Person, Sci-fi, Singleplayer |
Download
Download
Depthpoint_DEMO_1.0.4.zip
672 MB